Display Homes in Australia
Locate display homes and show homes in Sydney, Melbourne,
Brisbane, Perth, Adelaide, Hobart, Canberra and all state regional areas.
Display Home Industry News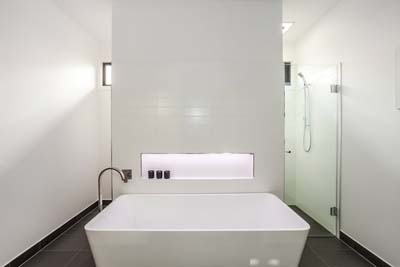 Hoppers Crossing company quinellas HIA awards
Mosswood Homes of Hoppers Cross took out the winning and runner-up awards in the Display Home $400,001-$500,000 category of the Western Section of the HIA Victorian regional housing awards. More


CSR House tour


CSR House is a display home with a difference. This energy efficient home and research facility is physical proof that sustainability can be both affordable and luxurious. The Green Building Council of Australia is conducting two tours of CSR House on Wednesday. 24 September. Tour times: 9.30am and 11.30am.
Bookings essential. Phone
02 8239 6200 to book a place.
Award-winning pools
Some of the best pools you will see anywhere were among the award winners in the Master Builders Association Awards for 2014.
More
MBANSW Exhibition Homes Awards for 2014
The Master Builders Association of NSW has handed out its Exhibition/Project awards for 2014. More
Sloping land holds no fear
NSW building company Montgomery Homes is creating a name for itself as a split-level specialist. More
Display homes offered as investments
A property investment group is building its first two display homes in Western Australia offering investors a guaranteed 7 per cent lease-back for the first two years while the preoperties are being used as display homes. More
Numbers of dwellings approved falls in July
ABS Building Approvals released in the first week of September show the number of dwellings approved fell 0.5 per cent in July 2014, in trend terms, and has fallen for seven months. More

Calder Homes opens new display home at Shelly Beach
The new display home of Brandon Calder Homes is now complete on the Shelly Beach Homes residential development in Port Macquarie. More

Master Builders Central Queensland awards for 2014
Ram Contractors Qld, McElhenny Constructions and HJ Family Homes have taken out the major awards at this year's Master Builders Central Queensland Housing & Constructions Awards, held on 16 August at the Robert Schwarten Pavilion. More

Building companies sign up for $1.5 billion Huntlee display home development in Hunter Valley
Fifteen building groups have signed up for the $1.5 billion Huntlee home display centre, which is expected to open mid-2015. More